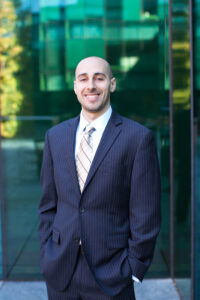 Practice Leader:
Donni Engelhart, CFA, ASA, CVA
Managing Director
Direct:  410-779-9428
FAIR VALUE REPORTING
Financial reporting and disclosure requirements often necessitate that a company determine the fair value of its assets or liabilities. Accounting Standards Codification (ASC) Topic 820 - Fair Value Measurements and Disclosures - provides extensive guidance around the use of fair value measurement for financial reporting purposes. However, the application of such guidance can be rather complex.
Accounting for an acquisition of a business is governed by ASC 805 – Business Combinations (formerly SFAS 141R). The application of ASC 805 typically involves the development of a purchase price allocation analysis, in which the fair value of the purchase consideration paid in a transaction is measured and allocated among assets acquired (tangible and intangible), liabilities assumed, and goodwill. To the extent goodwill exists, it must be evaluated (and potentially tested) for impairment pursuant to ASC 350 – Intangibles – Goodwill and Other.
Measuring the fair value of purchase consideration, tangible assets, intangible assets, or liabilities requires the skills of qualified valuation professionals. Tucker & Meltzer's financial reporting analyses have withstood the scrutiny of Big Four and international auditors as well as corporate management.  We work with you, your management team and your auditing team to comply with ASC requirements and ensure timely financial reporting.