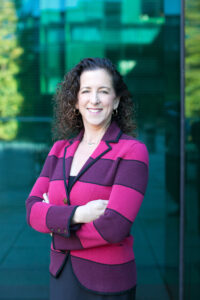 Practice Leader:
Anne Meltzer, CPA/ABV, ASA
Founder & Managing Director
Direct: 410-779-9439
Mobile: 410-804-4382
ESTATES, TRUSTS & GIFTS
Through years of providing estate, trust and gift valuations, Tucker & Meltzer has developed a unique understanding of the regulatory environment facing taxpayers and the issues involved in valuing their closely held business interests. Whether you are looking to transfer a business to the next generation or to create a long range gifting strategy to minimize estate taxes, the Tucker & Meltzer team will work with you and your advisors to achieve results that are acceptable to you and the IRS.
The Internal Revenue Service and many states thoroughly scrutinize estate and gift tax returns. The laws regarding estate and gift transfers change frequently, and the associated tax implications for you or your client may be substantial.
A credible and defensible valuation opinion is necessary to ensure compliance and peace of mind throughout the process.
Our valuation engagements for estate, trust and gift include a wide variety of business interests and financial assets, including but not limited to:
Limited partnership interests
General partnership interests
Limited liability company interests
Private equity funds
Complex estate freezes
Transfers to Grantor Retained Annuity Trusts (GRATs)
Common and preferred stock of closely held operating and holding companies
Carried and other equity interests with unique return characteristics
Real Estate Holdings
Family/Estate Wealth Distribution
We work with you and your team of advisors to provide the necessary valuation conclusions for your estate planning or administration.