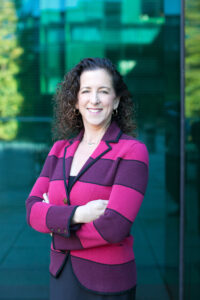 Practice Leader:
Anne Meltzer, CPA/ABV, ASA
Founder & Managing Director
Direct: 410-779-9439
Mobile: 410-804-4382
EMPLOYEE STOCK OWNERSHIP PLANS
An Employee Stock Ownership Plan, or ESOP, has the ability to provide business owners looking to sell their business – in whole or in part - with significant tax savings. Furthermore, an ESOP can provide a company with enhanced cash flows and creates an employee benefit plan that is directly linked to the company's performance. A well-structured ESOP can help achieve a win-win: diversification for a business owner while helping to attract, retain, and reward long-time employees.
The accurate valuation of company stock is critical to an Employee Stock Ownership Plan. Many clients first need a valuation when they are considering an ESOP. However, once an ESOP is established, a valuation is required when company stock is contributed to the trust, and annually thereafter. The Tucker & Meltzer team of experienced ESOP valuation professionals works directly with you, your internal or external trustees and legal counsel.
Tucker & Meltzer provides ERISA and ESOP Trustees (internal and external) with accurate and defensible valuation conclusions that meet all applicable ERISA, Internal Revenue Service and Department of Labor regulations. Our analysis incorporates the various complexities specific to ESOP valuations, including repurchase obligation, transaction structuring, cash flow modeling, tax matters, and discounts.
The Tucker & Meltzer ESOP Team offers the following services:
ESOP feasibility valuations
ESOP transaction financial advisory services
Fairness and adequate consideration opinions for installations, follow-on transactions, or terminations
Annual ESOP valuations
ESOP Appraisal reviews
The Tucker & Meltzer team is active in the preeminent national and regional ESOP organizations, including The ESOP Association and the National Center for Employee Ownership (NCEO), including regional chapters.