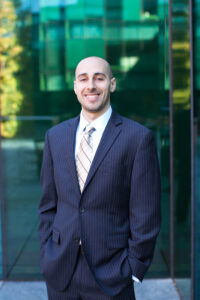 Practice Leader:
Donni Engelhart, CFA, ASA, CVA
Managing Director
Direct:  410-779-9428
CORPORATE
Since 2006, the Tucker & Meltzer team has been providing exceptional service to corporate clients and their advisors across the United States.
Our job is to provide you with accurate, timely, and defensible valuations to inform your business decisions.
Our team utilizes established valuation frameworks and techniques combined with a strong understanding of the financial markets to deliver the highest quality reports. At the same time, we understand that each business is unique and we are attuned to the myriad factors that impact value.
Tucker Meltzer has valued businesses in a multitude of industries. Our expertise has earned Tucker & Meltzer the opportunity to support some of the most respected legal and accounting firms in the Mid-Atlantic Region - who count on us to deliver the highest level of support for their client needs including:
Corporate Valuations
Solvency Opinions
Buy Sell Agreement Valuations
Merger & Acquisition Valuations
Internal Shareholder Transactions Valuations
Corporate Conversions (C to S)
Equity-Based Compensation (409A)