The American Society of Appraisers is an organization of appraisal professionals and others interested in the appraisal profession. International in structure, it is self-supporting and independent. The oldest and only major appraisal organization representing all of the disciplines of appraisal specialists, the society originated in 1936 and incorporated in 1952. ASA's headquarters is in the metropolitan Washington, D.C., area.
The society is dedicated to the benefit of the appraisal profession. It is one of eight major appraisal societies that, in 1987, founded The Appraisal Foundation, a national nonprofit organization created to establish uniform criteria for professional appraisers. Since 1989 The Appraisal Foundation has been recognized by the U.S. Congress as the source for the development and promulgation of appraisal standards and qualifications.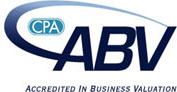 Accredited in Business Valuation
The ABV credential program is designed to achieve the following objectives:
To increase public awareness of the CPA as the preferred business valuation professional.
To increase exposure for CPAs who have obtained the ABV credential.
To enhance the quality of business valuation services that members provide.
To ensure the continued competitiveness of CPAs versus other valuation services providers through continuous access to a comprehensive community of resources and support.
To increase the confidence in the quality and accuracy of business valuation services received from CPA/ABV providers.
Anne R. Meltzer, CPA/ABV                    Mark W. Norris, CPA/ABV, CVA, CFFA, ASA


The ESOP Association is the national membership organization with a primary focus on employee ownership through employee stock ownership plans (ESOPs), providing members with information through conferences, over 40 publications, and local chapters. Directs an aggressive advocacy program, as the leading voice before Congress and regulatory agencies on protecting and enhancing ESOP law. We are the premiere ESOP learning and advocacy organization.


The National Association of Estate Planners & Councils (NAEPC) is a national organization of professional estate planners and affiliated Estate Planning Councils focused on establishing and monitoring the highest professional and educational standards. NAEPC fosters public awareness of the quality services rendered by professionals who meet these standards. NAEPC builds a team approach involving cross-professional disciplines to better serve the public's need in estate planning.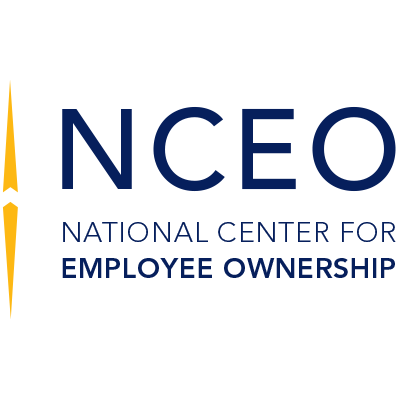 The National Center for Employee Ownership (NCEO) is a private, nonprofit membership and research organization that serves as the leading source of accurate, unbiased information on employee stock ownership plans (ESOPs), equity compensation plans such as stock options, and ownership culture. We are the main publisher and research source in the field, hold dozens of Webinars and live meetings annually, and provide services to our thousands of members.