Flynn Achieves CVA Designation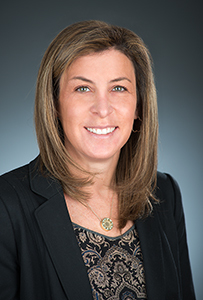 The firm would like to recognize Jenifer Flynn, J.D., CPA at Tucker & Meltzer, who recently acheived the CVA Designation, Certified Valuation Analyst. The CVA designation is obtained through the National Association of Certified Valuators and Analysts (NACVA), having several requirements:
Holds an active, valid, and unrevoked CPA license issued by a legally constituted state authority (the Chartered Accountant [CA] designation issued in Canada is equivalent to the CPA in the U.S.);
Be a Practitioner member in good standing with NACVA;
Successfully demonstrate that applicant meets NACVA's "Experience Threshold" by completing a sample Case Study or submitting an actual and sanitized Fair Market Value (FMV) report (FMV as defined by Revenue Ruling 59–60) prepared in the last 12 months for peer review;
Attend an optional five-day training program;
Submit three personal and three business references; and
Pass a comprehensive, five-hour, multiple-choice, proctored examination.
For more information, please visit the NACVA website.