Washington D.C. Estate Planning Council Welcomes T&M's Anne Meltzer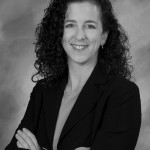 Tucker & Meltzer is pleased to announce that Anne Meltzer has been admitted as a member of the Washington D.C. Estate Planning Council. Being a member of this planning council is a great achievement. The admittance process is an arduous one. It requires a current member of the council to sponsor the nominee, supporting their sponsorship with a written statement of their experience working with them and why they think the nominee should be a member. The nominee must write a lengthy professional biography, including several examples of how they have assisted clients in the DC region with their estate planning needs. The submission goes to the membership committee for them to accept or deny membership.
The Washington, D.C. Estate Planning Council is a multidisciplinary organization serving the estate planning professionals of the Washington Metropolitan area. It is organized to help its members render the highest possible service to the public; to acquaint those in need of estate planning with the advantages it offers; to provide to the members a forum for the discussion of such topics; to foster intelligent understanding of the proper relationship each participating group bears to the others; and to promote acquaintance and cooperation among the participating groups; all to the end that the clients or customers of the members and the general public may better be served.
For more information, follow this link: http://www.associationsites.com/main-pub.cfm?usr=WDCEPC