Team Members
Brooke is a founding member of Tucker & Meltzer, He has managed and performed over 900 business valuation engagements since 1995, including business valuations for business acquisition and divestiture, estate and gift tax planning, ESOPs, complex estate freezes, buy-sell agreements and litigation matters.  Brooke heads the Corporate, ESOP and Financial Reporting Services practice.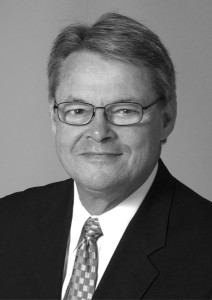 Brooke has 30 years of financial experience including asset-based lending, business valuation, debt restructuring, debt and equity placements, venture capital and financial and transaction advisory in mergers and acquisitions.  At American Express TBS, Brooke was a member of the National Business Valuation Committee and was the Business Valuation Practice Leader for the Baltimore/Washington offices.
Mr. Tucker was the founder of the Corporate Finance (1990), Banking Services (1992) and Business Valuation (1995) Practice Groups for Walpert, Smullian & Blumenthal, P.A. (predecessor to American Express) in the Baltimore offices.  He has been called upon to provide expert witness testimony in financial and business valuation cases.
Brooke holds a BA in Business Accounting from Roanoke College and is a Certified Financial Planner.  He is a member of the American Society of Appraisers – Accredited Senior Appraiser, The ESOP Association, the National Center for Employee Ownership, ASA Maryland Chapter Vice President and the Baltimore Estate Planning Council.
A founding member of Tucker & Meltzer, Anne is a CPA with an ABV.  She has been providing business valuation services since 2000 and has been involved with business valuations for business acquisition and divestiture, estate and gift tax planning, ESOPs, complex estate freezes, and buy-sell agreements.  Anne heads up the Estate, Trust and Gift department for T&M.
Ms. Meltzer has over 20 years of accounting, consulting, and valuation experience.  Prior to Tucker & Meltzer, Anne worked at American Express Tax and Business Services and its predecessor firm, Wolpoff and Company.  There, she was a member of both the Corporate Finance team and the Healthcare Team.  Within Corporate Finance, she worked on valuations, forecasts and offering memoranda.  Besides her work as the Healthcare Team's Medicare expert, she was very involved in the Certificate of Need process for many long term care facilities in the early 1990s and was a leading driver of the marketing efforts of the team during her tenure there.
Anne holds a B.S. degree in Accounting from University of Maryland, College Park.  She currently serves of the Board of Directors of the Baltimore Estate Planning Council.
See Anne's most recent articles.
Mark is a Managing Director of Tucker & Meltzer and holds credentials as a CPA, ABV, CVA, CFFA and ASA.  Heading up the Litigation Department of T&M, Mark is qualified to serve the needs of attorneys, judges and business owners in the litigation arena.  He provides diverse litigation support services to the legal community including business valuations and economic loss/damage calculations, in the capacity of a consultant and/or an expert.  He has qualified as an expert in both federal and state courts in Maryland.  He also supports the other departments of the Firm.
Mr. Norris has over 30 years of accounting and consulting experience and over 17 years of valuation experience.  He is active in NACVA, where he served as a Chairman and Member of the Valuation Credentialing Board and was selected as an Outstanding Member in the Fourth Quarter 2011 issue of the NACVA Association News.  Mr. Norris has also served as an Officer of the Maryland State Chapter of the American Society of Appraisers.
Mark recently received the Outstanding Member Award from NAVCA. See more here.
Mark served as an expert witness in MFS, Inc. v. DiLazaro, which was a very important case in Pennsylvania. See more here.
See Mark's most recent articles.
Mark was recently published in A BVR Special Report (Business Valuation Resources) for his article "The Use of Organization Charts to Describe Normalization Adjustments". He is featured in Chapter 4.
Ms. Duffy is a CPA and is a Certified Valuation Analyst (CVA) with the National Association of Certified Valuators and Analysts.  She began her career providing business valuation services in 2007.  She has provided business valuations for corporations, estate and gift taxplanning, and ESOPs.
Ms. Duffy has been providing financial and accounting services for more than 20 years.  Her work includes financial forecasting, reporting, budgeting, and analysis as an accounting officer in the financial services industry.  She has also specialized in accounting and reporting for all aspects of employee benefit plans including deferred compensation, insurance, Stock Options, and health care benefits.
Robin holds a Bachelors in Business Administration from Loyola College in Baltimore, Maryland.
Jacob A. Inners, AVA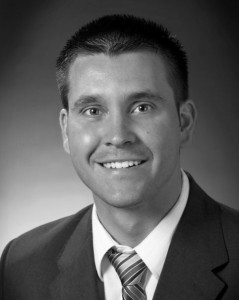 Jacob A. Inners, AVA is the newest associate at Tucker & Meltzer. Mr. Inners is an Accredited Valuation Analyst and has most recently been the business valuation manager at Walz, Deihm, Geisenberger, Bucklen & Tennis, P.C. in Lancaster, Pennsylvania.
Jacob has been working solely in the area of business valuation since 2008. He has performed business valuation and financial advisory services for a variety of purposes including gift and estate tax administration, financial reporting, business sales and acquisitions, stock based compensation, shareholder disputes, divorce, buy-sell agreements, and S corporation conversions. He has also performed valuations of closely held entities, investment partnerships, and family limited partnerships with intricate capital structures invested in an assortment of assets including hedge funds and real estate. Additionally, Jacob has experience performing valuations of business start-ups.
His business valuation experience expands across various industries including real estate, government contracting, construction, asset management, wholesale distribution, professional services, home healthcare, Pennsylvania beer distribution, manufacturing, and technology. Also, during his career as a valuation professional, Jacob had the privilege to assist in the valuation procedures necessary for an unusually large estate consisting of approximately forty entities that included both operating entities and family limited partnerships.
Mr. Inners holds a Bachelors in Accounting & Finance from Shippensburg University in Shippensburg, Pennsylvania. See his CV here.
Theresa M. Higgins, CPA, CVA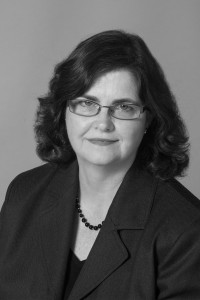 Theresa M. Higgins, CPA, CVA (Terri) recently joined Tucker & Meltzer as a Valuation Manager. She has been working in business valuation for fifteen of the past twenty years, valuing operating and asset-holding companies in a wide variety of industries. Terri has performed hundreds of business valuations, including valuations for estate and gift planning, buy-sell agreement, business acquisition and divestiture, ESOP, and litigation support purposes.
Terri also has a strong accounting background, having served as controller for a staff leasing firm and for the restaurant division of a diversified commercial developer and property management firm. Before joining Tucker and Meltzer, Terri was most recently Senior Business Valuator with Gorfine, Schiller & Gardyn, P.A., a Baltimore-based CPA firm.
Terri holds a B.S. in Accounting from the University of Maryland. She serves on the board of the Anne Arundel County Chapter of the Maryland Association of Certified Public Accountants (MACPA) and on the Business Valuation and Litigation Support committee of the MACPA.
See her CV here.

Email Terri.
Glenn R. Spinello, CPA/ABV, CVA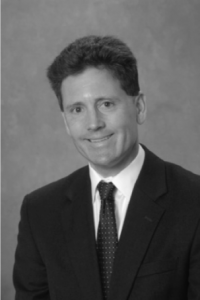 Glenn Spinello CPA/ABV, CVA has more than 25 years of experience in private industry and public accounting. He joined the Tucker & Meltzer team in April of 2013 after spending the previous 16 years with ParenteBeard LLC and leading their business valuation group.
Glenn is a Director at Tucker & Meltzer, and is responsible for performing closely-held business valuations, intangible asset appraisals and providing litigation support services. Glenn has extensive experience in business valuations as well as gift and estate tax planning, Employee Stock Ownership Plans, shareholder buy-sell agreements, dissenting shareholder matters, and fair value analysis for purchase price allocations and goodwill impairment.
Glenn has worked extensively with clients from a variety of different fields including advertising, marketing and media, automobile dealerships, banking, brokerage, construction and contracting, medical and dental practices, distribution, food service, franchising, insurance, law firms, manufacturing, real estate holding companies, retailing, telecommunications, transportation and trucking, and wholesaling.
He is a graduate of York College and Gettysburg College with degrees in Accounting and Management. He is a member of the Pennsylvania Institute of Certified Public Accountants, the American Institute of Certified Public Accountants, the National Association of Certified Valuation Analysts, and the ESOP Association. He serves on the Technical Advisory Board of the AICPA's FVS Consulting Digest and is an active member of his community.